Thursday 31 Aug '06 - 13:48

Goggles

Leuk, dat Goggles, met een vliegtuigje (nee, geen x-twin) over de satellietfoto's van bekende plaatsen heen vliegen zónder heel veel geïnstalleer. Nieuw is de handige (not) handleiding om boven een locatie naar-keuze te starten met je vliegtuigje. SuperoLog zou SuperoLog niet zijn als we dat niet alvast voor u hadden uitgezocht. Gewoon metéén op [start] drukken (en dus niet scrollen in het menuutje) en gaan met die banaan. Vergeet niet om heel vaak op de spatiebalk te drukken. Helaas staat het voetbalveld van Dijk en Duijn er niet op.
---
11:54

Chimping

Maak kennis met chimping: het bekijken van een foto (genomen met een digitale camera) direct nadat hij genomen is, vaak met de uitstoot van geluiden die verklaren waarom het chimping heet. Afijn, we doen het allemaal omdat het nou eenmaal kan maar het levert leuke plaatjes op.
---
Wednesday 30 Aug '06 - 16:38

Alleycat

Nog ééntje dan, het is perslotvanrekening feest.
---
11:13

Feast

Er is er weer eentje jarig op de Superolog! Dit keer is het onze gastlogger Henkiepenkie. Hij wordt vandaag 26 jaar! Van harte gefeliciteerd, nog vele jaren en dat je maar een grote jongen mag blijven worden. PS: Binnenkort feescht op de Ceintuurbaan. Dus komt allen!
---
Tuesday 29 Aug '06 - 21:12

Kantoorklerks

Sorry hoor, Word komt weer met geweldige suggesties. Maar Fat the Wuck is nou weer SMEERKAARS?

---
Saturday 26 Aug '06 - 11:17

Fotograferen...

Ooit verleid geweest door een geniaal uitzicht tot het maken van de foto van je leven en daarbij je leven zelfs op het spel gezet? Maar wat als je tijdens het maken van die foto zelf het onderwerp wordt van een veel genialere set foto's?

http://www.flickr.com/photos/hansvandevorst/216200392/
http://www.flickr.com/photos/hansvandevorst/216877526/in/photostream/
http://www.flickr.com/photos/hansvandevorst/217713707/in/photostream/
---
Tuesday 22 Aug '06 - 16:44

Katten-belletje

Omdat een mensch nooit genoeg katten op zijn log kan hebben (en in het kader van de komkommertijd, stilte op de SuperoLog en een spam-was-actie. Het is afgelopen met engelstalige generieke complimenten over deze site).
---
Thursday 17 Aug '06 - 01:30

Voor Bobske...

En de enge vrouw met de taart is ook voor Bobske. Proficiat!
---
Wednesday 16 Aug '06 - 19:39

Hoe hard staat zijn delay?

Weer zo'n mysterieus filmpje... zoek je op je geboortedorp bij YouTube, hoor je opeens jezelf? Of niet, oordeel zelf, is dit Koosie? Door mijn buis van Eustachius kan ik namelijk niet objectief oordelen. Ik was er wel, die avond trouwens. En het is echt iets voor mij om over muziektechnologie te praten bij optredens (persoon zegt iets van 'Hoe hard staat zijn delay' o.i.d.).
---
09:44

Feescht x 10

Feliciteren wij vandaag schoonzus 10e met haar... nieuwe leeftijd!
---
Tuesday 15 Aug '06 - 13:55

Woord van de dag

Gerberateler. Op minstens veertien manieren verkeerd uit te spreken. Ik dacht eerst dat het de overtreffende trap van gerberatel was.
---
Friday 11 Aug '06 - 09:02

Time...

Verwarrend...

[link]
---
Thursday 10 Aug '06 - 17:31

Really bad restaurants (II)

Dit is één van mijn favorieten in Muggia...

via: Maarten
---
Wednesday 09 Aug '06 - 15:25

Really bad restaurants

Ik heb laatst in Italië zo slecht gegeten. De ober was lui, vergat tot vier keer toe de bestelling en we kregen ondanks verwoede pogingen toch de verkeerde bestelling. De ober wilde niet zeggen hoe duur de wijn was en of er rode wijn was. De pizza's van houtoven smaakten naar pannekoek en waren verbrand. Van de 5 dingen die op de pizza zouden moeten zitten zaten er alleen diepvrieserwten en champignons uit blik op. En aan het eind stonden er dingen op de rekening die we niet hadden gekregen, zoals de salade en de verkeerde pizza. Jammer, want we hebben ook in Napels de lekkerste pizza ter wereld gegeten. Dus hieronder een waarschuwing, ga nooit naar:

Taverna del Cerriglio - Napoli (Napels, Piazza del Gesu). Really bad food. Mocht je ook een afrader hebben, post hem in de comments.
---
11:03

Postje weg

Hoe... Wie... Waarom? Mijn X-Files Foto Postje is gewoon gewist!

edit sander: de categorie stond op none in plaats van default. het postje is wel echt weg.
---
10:33

Fotofucks

Na de hele kwestie met John Oud die zijn slechte Photoshopkloontechnieken tentoonstelde in het NHD is het Reuters ook overkomen...en wéér zie je het aan de lucht, die slecht gekloond is. Vergelijk:



[klikvoorgroot]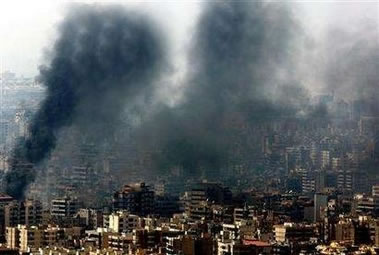 Aardig wat overeenkomsten...als je de slechte kloontechnieken bekijkt. Denk je nou dat je daarmee wegkomt als je dat internationaal publiceert?
Alleen is deze fotograaf wel geschorst, in tegenstelling tot de rectificatie in het NHD. Ik vond het eerst niet zo'n big deal. Je ziet toch meteen dat het prutswerk is...maar dan moet je dit eens lezen...dit is wat anders dan een logootje wegshoppen ofzo. Dit is bedrog.

[klikvoorgroot]
---
Monday 07 Aug '06 - 20:53

Proost!

Wat eten we vandaag? Witbier! Lang leve albert heijn, we moeten witbier nu al gaan eten.


(grootvoorproost)
---
13:30

Logica (2)

Uhm...
---
Sunday 06 Aug '06 - 20:22

Toart

Hoera voor WIM!
---